Hello! The name's Gabriel or Gabe. I play ROBLOX
literally
every single day. I love playing sports, main favorite is basketball. I've been moderating this wiki since July 26, 2019 but joined 1 year ago.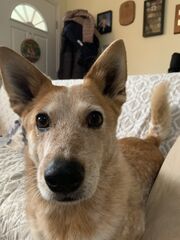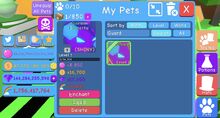 Also just to let you know don't trade with Kevke73 or marioman903! On June 15, 2019 Kevke73 put shiny Lucky Overlord in the trade and swapped it to normal while I was distracted and scammed diamond overlord, 2 choco bunnies, Val, and summer Cerberus from me. This user also scammed a dark serpent and frost winged hydra out of my friend by swapping his Shiny Gummy winged hydra to regular version (which is what happened to me), and marioman903 scammed 2 shiny choco bunnies and shiny Val from baconhairnoob123 by swapping giant pearl to platinum overlord.
March 22, 2019 - Hatched Lucky Overlord with no luck boost (I know weak flex but I was a noob back then and I was proud of that lol)
March 25, 2020 - Hatched Shiny Guardian Elemental with no shiny boost
Community content is available under
CC-BY-SA
unless otherwise noted.